The Bay Area Discovery Museum in San Francisco provides a range of experiences for pre- and Primary-aged children, developing their creative problem-solving skills through STEM and art-rich, innovative practice that responds to children's unique curiosities, questions, and interests. Its mission is to transform research into early learning experiences that inspire creative problem solving.
The museum's Center for Childhood Creativity has produced an array of research-based resources for educators and parents to develop children's creativity at school, at home and in cultural settings. Their definition of creativity aligns well with the ones used by the Durham Commission.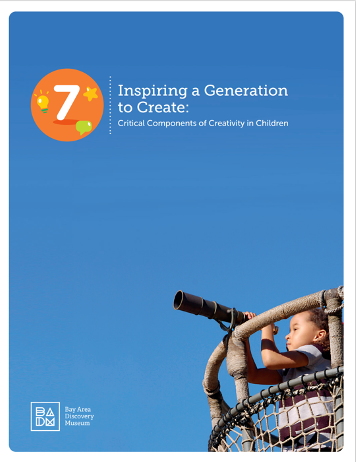 (Inspiring a Generation to Create: Critical Components of Creativity in Children)
The Center for Childhood Creativity's philosophy is well summed up by these quotations from their publications:
Children have unlimited creative potential: they are curious, playful, imaginative, and open to new experiences. They express their creativity through play, paintings, problem solving, and the mismatched outfits they wear to school.
Creativity is not a fixed quantity, but rather a renewable resource that can be improved and nurtured by optimizing the environment that allows an individual's creative potential to blossom.
When people describe creativity, the words "imagination" and "originality" are common responses-these two elements are at the heart of creativity.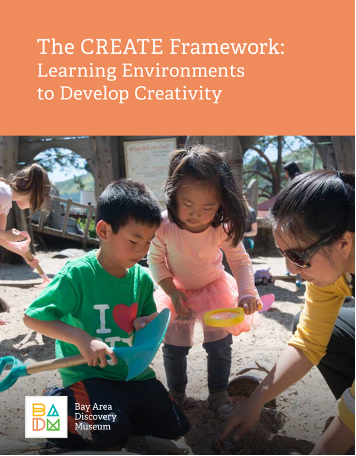 The Center's CREATE framework is particularly useful for Primary educators. For each of the letters which make up CREATE there is accessible research and a practical idea for promoting creativity.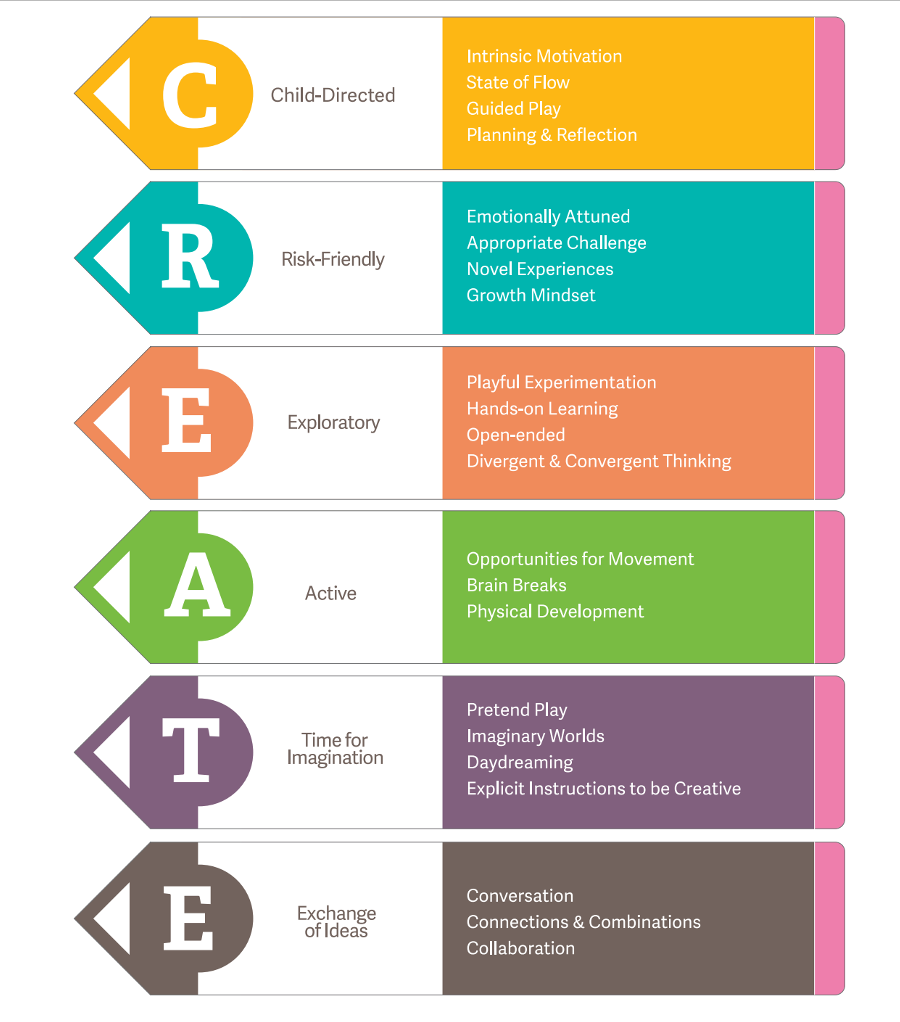 ---
Takeaway idea
Choose one of the six letters that make up CREATE. Read the research summary. How could you apply this in your teaching? Look at the activity idea. How could you adapt this for your context?
Three more takeaway ideas
(all from Inspiring a Generation to Create)
Try the:
Unusual Uses Test (page 12)
Chair Task (page 14)
Instances Task (page 25).